Beau Visage Skin Analysis
The Beau Visage™ is a client consultation system that enables us to capture and track before-and-after images of your skin. Using a unique skin-imaging camera it allows us to view up to 2mm beneath the surface of the skin and analyse the components responsible for the way your skin looks and ages, such as blood, melanin and sun damage. Based on the health of your skin the System will then calculate a skin age for your skin.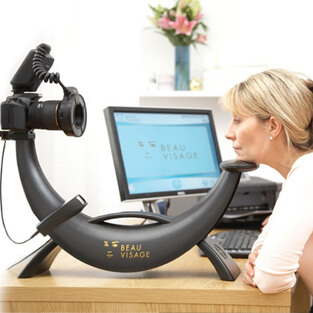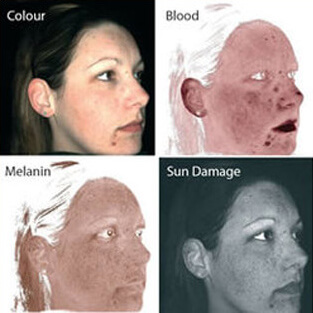 What can I expect at my Beau Visage Skin Analysis appointment?
A Beau Visage consultation begins with an informative analysis with one of our experienced Aesthetic Specialists explaining skin structure; its chromophores and how they contribute to your appearance and skin tone. Using the Beau Visage specialist camera we will take 3 photos of your face from 3 different angles. Visual facial maps are then produced which show minute details such as thread veins and skin damage as well as sun damage, blood and melanin. From these maps, we are able to advise you on the best treatment appropriate, putting together a tailor made treatment plan for your skins individual needs.
At the end of your analysis you will walk away with a full treatment plan and recommendations put together by both you and your Aesthetic Specialist.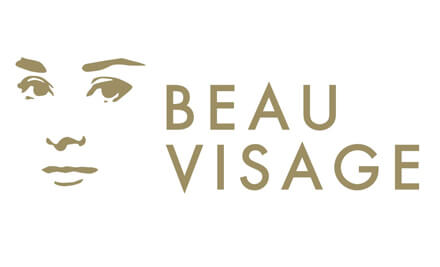 Get in touch to book an appointment