No Surgery or Injections
Fraxel Dual is non-invasive, no cutting, no needles.

A Single Treatment
Fraxel is designed to create a younger looking appearance in a single treatment.

Integrated Cooling
Integrated cooling for comfort.

Minimal Downtime
Outstanding results without extended downtime.

Look Younger
Fraxel is for people who want to look younger without dramatic change.
Fraxel® treatment is a safe, non-ablative laser skin procedure that can resurface damaged skin and uncover the youthful skin you long for. Fraxel treatment will be tailored to your desired outcomes and can even be combined so that you receive the added benefits of both a superficial and deep laser treatment, both on and off the face.
The fraxel dual laser has the unique advantage of two treatment modes – one to specifically target concerns such as wrinkles and acne scarring, and the other to effectively target pigmentation, tone and other more superficial signs of ageing.
What is Fraxel?
Fraxel is a non-invasive laser therapy providing a wide array of treatment options to address many forms of aging, customized to each patient's needs and concerns, many requiring minimal recovery time.
It's the perfect solution for people who want their skin to look younger, but don't want to look plastic or fake and can't afford a lot of time away from work or their social life.
Fraxel® treatment promotes your skin's own healing process, resulting in natural rejuvenation that removes years from your appearance.
Wrinkles & Fine Lines
As you age, your skin's collagen and elastin simply break down faster than your body can rebuild them. The slowed remodeling of these skin-tightening proteins causes your skin to thin, droop and lose elasticity—which often leads to winkles, furrows and fine lines.
If you have wrinkles on your face or around your eyes, you've probably had a wonderful life, rich with laughter and emotional experiences. After all, expressions like smiling, laughing, pondering and squinting naturally involve the contraction of muscles—which can lead to wrinkles, furrows and fine lines.
Actinic Keratosis
Actinic Keratosis (AK) is a common pre-cancerous skin condition that affects approximately 10 million Americans each year. AK lesions typically appear as a scaly or crusty growth in areas that are frequently exposed to sunlight. People who have fair complexions are more prone to AKs than are people with medium or dark skin.
Although Actinic Keratosis is considered a pre-cancerous condition, it is very treatable. Standard therapies include topical ointments, freezing, surgical excision and Photodynamic Therapy (PDT) . Now physicians are increasingly turning to lasers, such as Fraxel technology, to effectively treat AKs.
Acne / Surgical Scars
Scars are depressions or indentations in the skin that occur after a medical condition such as acne or after a surgical incision. Especially when they're on the face or other visible areas, scars can carry the stigma of adolescent acne long after the acne is gone, or they can serve as unpleasant reminders of a past surgery.
Acne scars can occur as the skin heals from pimples, whiteheads and blackheads that form when oil, bacteria and dead cells get stuck below the skin's surface. Acne scars are typically indented marks or raised, red areas that sometimes give the skin a wavy appearance. Surgical scars, meanwhile, form naturally as skin heals from an incision.
Pigment Disorders (Melasma)
Melasma—which is most common in women and affects about 45 million people worldwide—appears as irregular patches of brown skin on the forehead, cheeks, upper lip and nose. Like most other pigmented lesions, Melasma is not dangerous, but it can be a self-confidence crusher, prompting many women to hide behind a mask of make-up.
Melasma is most common during hormonal fluctuations associated with pregnancy, oral contraceptives or hormone replacement therapy. So instead of celebrating the beauty of motherhood, women with Melasma must wear what's often called "the mask of pregnancy.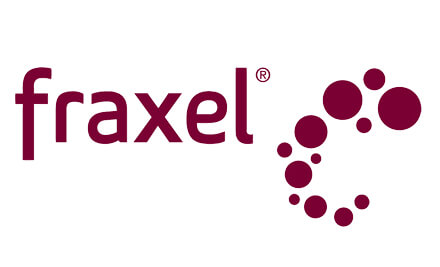 Get in touch to book an appointment