Eyebrow Enhancements
Eyebrows are an essential feature of the face. they provide the framework for the bone structure, draw attention to the eyes and communicate through facial expression.
Eyebrows make an important contribution to facial symmetry, can add instant glamour and are infact one of the most important anti-ageing tools. Discovering your ideal brow shape is a face-changer. To have a perfectly shaped brow makes for a stunning transformation and will improve self confidence dramatically.
There are many causes of hair loss including  excessive tweezing, autoimmune diseases such as alopecia, chemotherapy, tryiciomania
thyroid problems, stress, poor diet.
If you have little or no brow, unhappy with what you have or would just like to know how you could look your absolute best, don't hesitate to book in a consultation with me.
The Treatment
There are three stages to a brow treatment – usually completed within two appointments.
Consultation
This is normally carried out on your initial meeting with me but can be done prior should you wish. Together we will discuss your needs, your preferences and my recommendations to get the best possible look for you. I will then draw the eyebrows on with a makeup pencil, making as many adjustments as necessary until you are completely happy with how the tattoo is going to look.
Permanent Makeup Application
Using a specialist facial tattooing machine, which operates at a much lower frequency than a standard body tattooing machine, pigment is gently applied to the skin using very fine micro needles.
Fine, textured hair strokes are gradually built up across the brow or underneath existing hair until a beautiful, natural 3D brow is achieved. The sensation is that of an electric toothbrush being held to the skin. There is only slight discomfort and some clients have even dozed off during the process! Should you require breaks, you only have to say!
The process takes approximately 1hr, sometimes a little more, sometimes little less depending on personal requirements. Immediately after treatment your brow will look 30-40% darker than the chosen colour, this is due to the residue on skin surface and will lighten and soften within 3-5 days.
Retouch
A follow up appointment is necessary after 4-6 weeks of your first treatment.
This is usually a 30-60 minute appointment and enables me to assess healing and to perfect your brows. During the healing process, sometimes some areas may not hold as well as others and require additional pigment or slight variance in colour. this is totally normal and I would always advise you to come back to clinic for your retouch.
Frequently Asked Questions
Before your treatment
Q. Should I bring my own brow pencil?
A. Yes, it can be useful to see the colour tones that you have been using on your brows.
Q. Will they be block colour or hair strokes?
A. My skill lies in the creation of ultra realistic hair strokes using very fine needles and following the direction of your hair growth pattern whether existent or not. If you have a specific desire for block eyebrows however, of course that can also be achieved. Everybody is anindividual and eyebrows have to reflect this.
Q. Can I have my brows waxed before treatment?
A. Yes, as long as it is 48 hours before treatment
Q. Can I have electrolysis on my brows and then have a treatment?
A. Yes, ensure that the electrolysis is a minimum of 5 days before treatment.
Q. Do I have all my eyebrows shaved off?
A. No, I prefer to work with your own brow to achieve as natural a look as possible. If any errant hairs need tweezing, I will do that for you.
Q. Can I have a self-tan before treatment?
A. Don't apply facial self-tan closer than 5 days before treatments that your natural skin tones are visible.
After your treatment
Q. Will my brows look very dark after treatment?
A. You should be prepared for the colour intensity to be significantly sharper and darker immediately after treatment. This is temporary and will lighten and soften during the following 5 days. Don't worry that it will cause you to hide away though, You will still look great!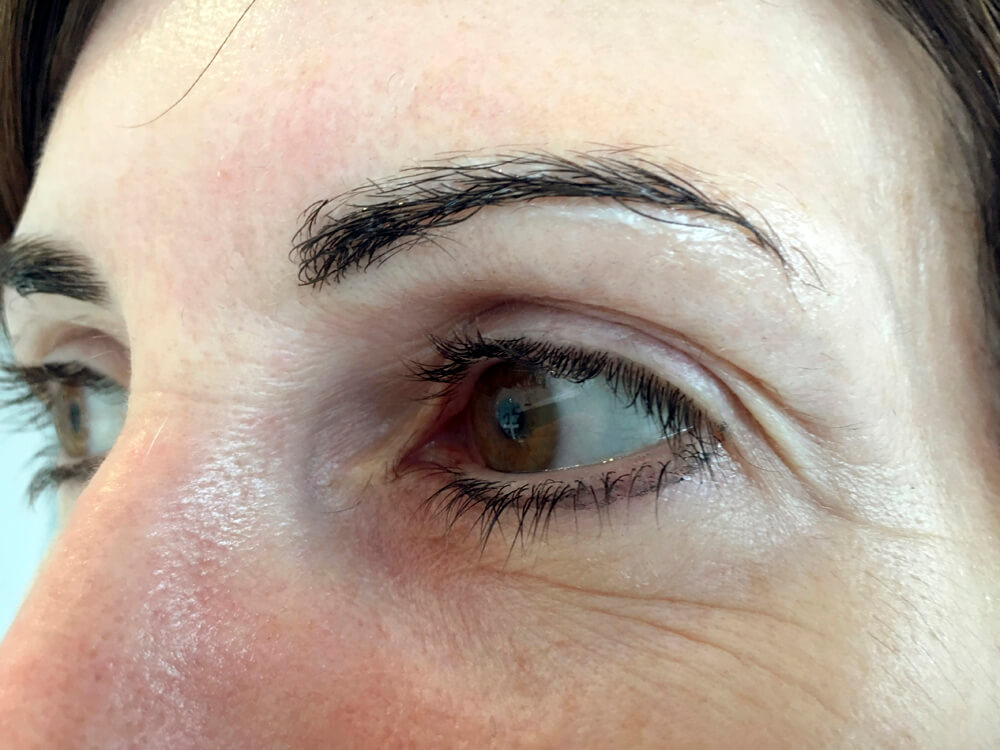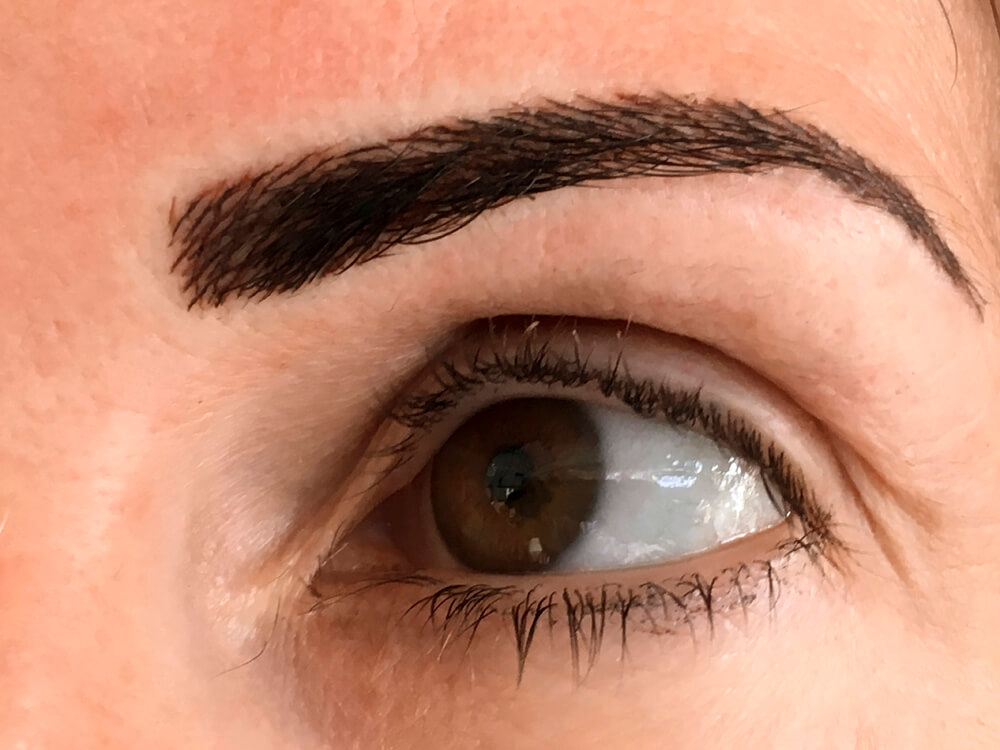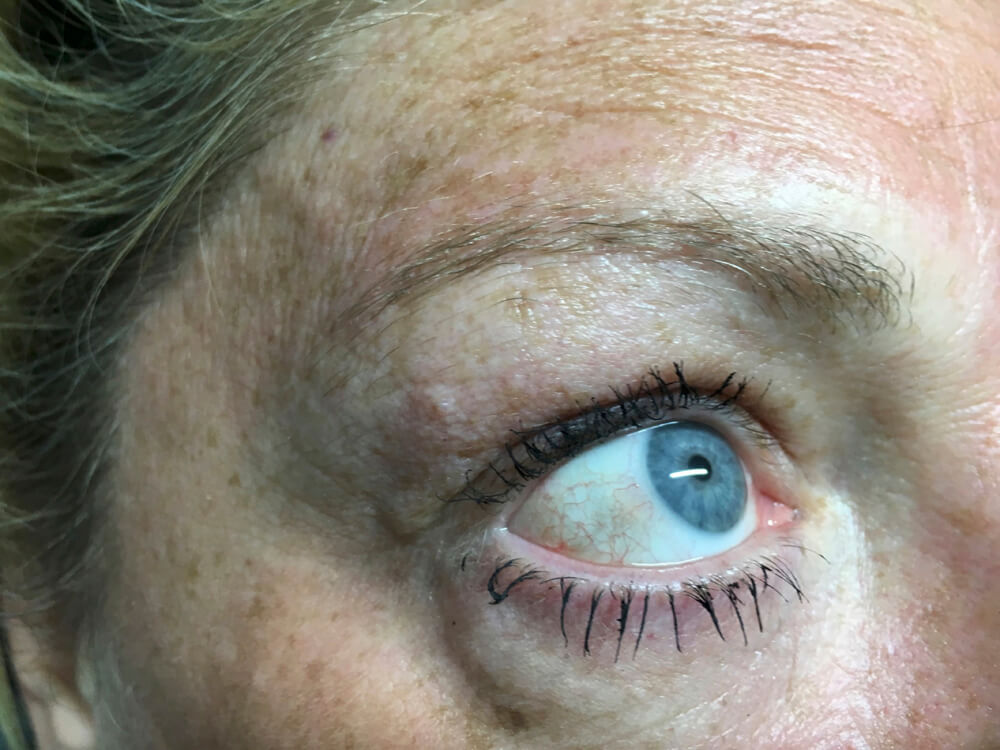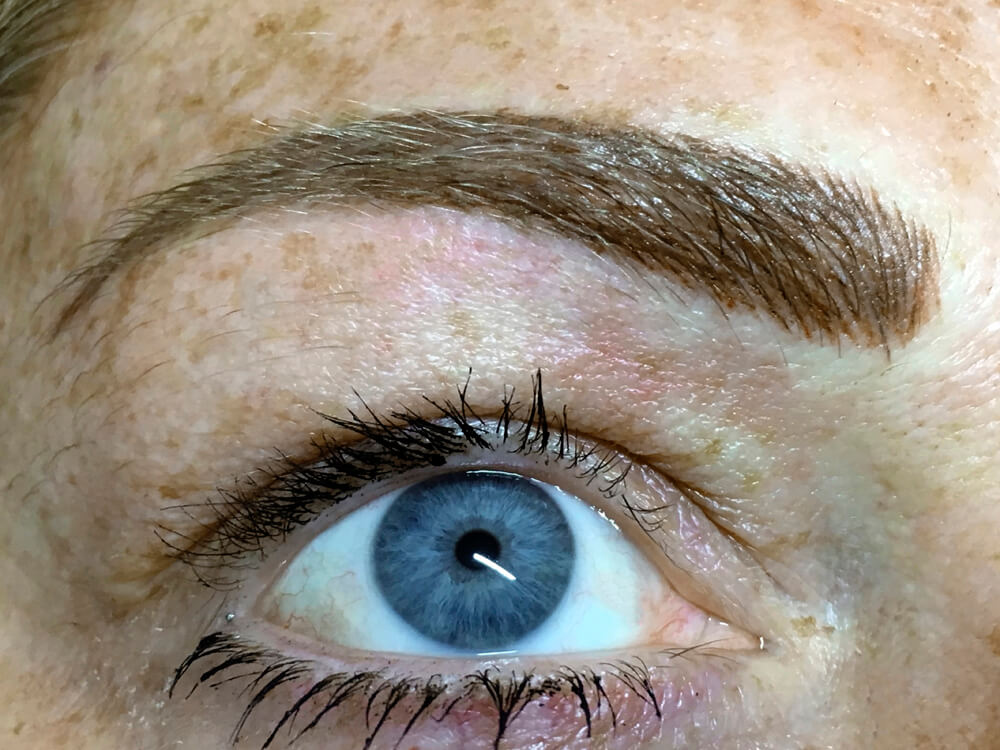 Get in touch to book an appointment